Camping in the Pacific Northwest is amazing – there are so many cool places to camp, with the mountains or ocean being less than a day's drive to get there. For our first family camping adventure, we chose Alder Lake, at the base of Mount Rainier:
Growing up here, our family always went camping during our summer vacation. When we were kids, my parents had a funky tear-drop shaped-ish trailer that had a lower and upper double sized bunk bed, my parents slept in the bottom bunk, us kids slept sideways across the top until we got too big for that bunk.
When we outgrew it, my dad got a giant green Army tent from my grandfather, and from that point on us kids were relegated to tent sleeping. As young adults, us kids kept the camping bug and continued to camp and have a great time whenever we had the chance, rain or shine.
Rain is inevitable here in the great Pacific Northwest. Mother Nature kept teasing us with promises of great weather for this past weekend, but alas, she decided it was the perfect weekend to rain on our parade.
Of course that didn't stop us, because hello?! Campfires and S'mores, yo! We considered this our 'test run', since I'd been working towards replacing all the camp gear we ended up donating and giving away before we moved across country since it didn't make economical sense to pay to move that stuff out here, especially since it would ultimately be cheaper to replace it.
Besides, it was time for some cool new stuff, like my new camping stove:
This particular campsite was a bit tricky, you'll note that the entire site slopes downward towards the grassy area where the tent was set up. Since we got to the campsite close to dusk, it was in between rain squalls so we quickly set up our tent.
Unbeknownst to us, we set it up right on top of a stump. This discovery was made, of course, when we were finally retiring for the night, and both Princess Nagger and I ran into it with our feet. It had been covered with longish grass, and in the low light invisible to the naked eye, in spite of it being at least two feet wide and two feet tall. Ahem.
We also noted the substantial slope to one side as we attempted to sleep on slippery mattresses in slippery sleeping bags. Needless to say, only Little Dude got a decent night's sleep that night, since his mattress was on the uphill side of the hubby and my queen mattress, so he had a comfy cushion to keep him in place. Princess Nagger was sleeping on a mattress on the opposite side, and I actually slid off our mattress onto her during the night. Poor thing.
We turned the tent the next morning so at least the slope would be such that our heads were elevated rather than a sideways slope – that resulted in a much better second night's sleep for sure, with the exception of Poor Princess Nagger who was freezing cold. Her mattress didn't retain much air, so she was pretty much sleeping on the cold ground – we'll be upgrading her to a much better mattress for next time.
One of the things we didn't think to get was a canopy to have over the picnic table and everything else. So of course the first day everything that we didn't have room for in the tent got wet. On our second day, some very nice people set up in the campsite next to us and took pity on us, luckily having an extra brand new canopy they generously offered to loan us for the rest of the weekend.
They confirmed there really are some good people left in this world. We were able to move the extra stuff back out onto the picnic table to enable more maneuverability inside the tent. Yes, I tend to pack way too much stuff, even for camping:
Both the kids had a great time, it was their very first time camping and are looking forward to doing it again.
The dogs were the hit of the entire camp ground, every time we were out walking anywhere with them, we were constantly stopped and asked about our cool dogs. I'm sure both of them loved all the extra attention, and they were very well behaved all weekend long, not answering the other barking dogs at all, which is very unusual for them.
Travis was smart, insinuating himself onto Little Dude's mattress and sleeping bag. Little Dude didn't mind, though, Travis helped keep him toasty warm.
My brother and his wife and a gaggle of my sister-in-law's family and friends were camping in the 'group camp' section with their trailers and motor homes. We spent some time over there, but enjoyed our solitude with our tent site. Hopefully next year we'll be able to get a closer spot so we don't have to hike so far to spend more time with them.
The favorite part of camping for the kids was of course roasting marshmallows and making S'mores. 
Actually, that was probably the hubby and my favorite part, too.
Do you like to go camping?
.
Wordless or Wordful or Wordy or Wordish – feel free to link up:
Mister Linky's Magical Widgets — Thumb-Linky widget will appear right here!
This preview will disappear when the widget is displayed on your site.
If this widget does not appear,
click here
to display it.
Looky! I made a button if you feel like snagging it and displaying it proudly:
For Wordless Wednesday, be sure to visit Wordless Wednesday, and Go Graham Go for more great Wordless Wednesday Posts.
More Wordless and Wordful fun: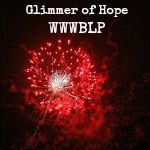 .
.