I have a keen sense of smell.  Hubby's the one with the bionic hearing, I'm the one with the bionic nose.  I think I'd rather have bionic hearing.  There are just some things you don't want to smell.
I've always been super careful about the smells in our house – with 2 dogs, 3 cats, 3 birds, 2 smelly kids and a hubby, you have to be vigilant to make sure your house doesn't smell like the menagerie it is.  I'm a candle freak, but haven't had the luxury of having candles scattered around making the house stink pretty ever since the kids came along – I'm too paranoid they'll burn themselves, or manage to burn the house down.  It's just too risky.
I do have some candle holders that hang on the wall, but I reserve lighting those for extra ambiance when we have company over, or when the power goes out.  I started using the oil diffusers, but those are also risky to place in a high traffic area (read: crazy kids) because they've gotten knocked over – and while the oil covering all surrounding surfaces makes that area smell nice, the clean up is a pain in the you-know-what.
I recently discovered Febreze Set & Refresh.  I love Febreze, and when we had a fabric couch I religiously used the Febreze spray on it to keep it from smelling like a dog couch.  Our new leather couch is a no-dog zone so we won't have to worry about it smelling, and since I'm not using the Febreze spray as much, the air in the room isn't quite as fresh as I'd like it to be. 
Those funky cone air fresheners my mom and grandmother used to use were not as effective as I'd like, and while I have a couple of the plug-in kind, I needed something for the areas there are no available outlets.

OK, if I'm being honest, I just didn't like how the cone fresheners looked, not to mention you have to keep raising the cover to let the gooey gel inside evaporate into the air.  So not classy looking. Even for a bathroom.
The thing I love about the new Set & Refresh is that they last noticeably longer than the cones because it slowly releases scented oils for 30 days.  And not in a gagging overkill manner, either.  The unit itself is small and unassuming – and pretty much can blend in anywhere in the house without being obtrusive.  Here look:
Pretty cool, no?  No cord, no batteries – you simply insert the oil cartridge and let it do it's thing.  No fuss, no muss.  That's what I like.
Which brings me to this weeks question(s):

How do you keep your house smelling fresh?  Do you have any favorite air fresheners or methods to keep the air smelling nice?
Have a great weekend!
Link up if you like – that way I can visit you easily, especially if you're a new follower. You can be participating in any (or none) of the hops listed below – it's a Free-For-All! (Just please oh please leave a comment when you do!)

Mister Linky's Magical Widgets — Auto-Linky widget will appear right here!
This preview will disappear when the widget is displayed on your site.
For best results, use
HTML
mode to edit this section of the post.
.
Happy Aloha Friday!
.
In Hawaii, Aloha Friday is the day that we take it easy and look forward to the weekend. So on Fridays let's take it easy on posting, too. Ask a simple question…nothing that requires a lengthy response. It's a great way to make new blogging friends!
Thursday Two Questions (on Friday!)
Hosted by Self Segacity, It's easy to join Thursday Two Questions Meme. 1) Post your own two questions on your blog, 2) Have a link or badge on your post to Self Sagacity.com
Follow Friday 40 and Over
.
Follow Friday 40 and Over is Back!  There are a lot of fabulous bloggers who are 40, so I'm participating in Follow Friday 40 and Over – please be sure to leave a link to your blog so I can come check out your site and follow you, too!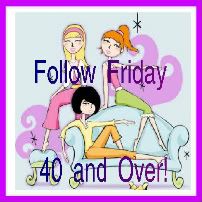 More Friday Follow Fun
.
.
.
Note:  I wrote this post while participating in a campaign by Mom Central Consulting on behalf of Febreze and received a Set & Refresh unit plus refills to facilitate my review and a promotional item to thank me for taking the time to participate.  See my Disclosure Policy here.  If you want to check out the Set & Refresh units and find out more, you can do that here.