As most of you know – or maybe you don't, but now you will – we're on vacation.  Not the exotic kind, mind you (though  I certainly wouldn't mind one of th0se right about now, you know with sand and beach and warmish water as far as the eye can see…)  Instead we're in corn country – of course corn is currently not in season, but we'll just have to trust that they have the best corn ever.
Which leads me to my corny segue into the why/how/where Keely is on hiatus – apparently her hiatus is lasting longer than we originally thought, but we're still rebelling on in her favor.  Rebel On!
(Note: Right-click still isn't working on my page, so after you highlight the code, simply CTRL-C to copy. Email me if you're having trouble)
So yesterday we decided to do the whole touristy thing in Iowa – even though my sister has lived here for almost 13 years, she still enjoys showing us the tourist spots and of course we wanted our parents to get that whole tourist vibe thing going, too.  We got to experience our first real-life Soup Nazi – only this one we dubbed the Sandwich Nazi.  We were at the Amana Colonies enjoying our day, and decided to stop at a quaint little sandwich shop to grab a bite to eat.  Here's the counter we had to order from:
I wanted to get a picture of the Sandwich Nazi woman behind the counter, but when we loaded up on fudge at a store further down the way and made our way back, she was no longer behind the counter…darn.  Maybe I'll get a picture when we go back sometime during the remainder of our trip.  The woman was terse, unfriendly, and seemed annoyed if you asked a simple question – like hubby asking if they had horseradish for the roast beef sandwich he ordered.
Her irritated reply was "We might have packets out there somewhere," nodding to the room behind us.  No packets to be found, but they did have small jars for sale in the fridge for $6.50.  Ahem.  Had she been nicer, or even offered to put some of that homemade horseradish on the hubby's sandwich, he might have been inclined to buy a whole bottle – basic marketing and power of suggestion, yo.
We all went outside to eat since it was a gorgeous day without humidity, though we still were a little put out by the woman behind the counter.  In fact, hubby had forgotten to order himself a soda, so he went back inside when there was no one there – but didn't get a soda.  Why?  Good question.  There were no customers in the store, so the Sandwich Nazi was sitting and talking on the phone – and totally ignored my hubby standing at the register waiting to buy a soda.  All he wanted was a Coke.  After 10 minutes of terminal ignore, he left – and went next door to the ice cream parlor, who had the same guy working there that had been at the sandwich shop…who referred him back to the sandwich shop.
Apparently the Sandwich Nazi also is the Soda Nazi since no one else in the Amana Colonies were selling any form of regular coke or soda.  Poor guy never got his soda until we were heading out and passed that same shop again.  We kept it a running joke the rest of the day mimicking the Seinfeld episode of the Soup Nazi, because this woman was obviously the Soup Nazi's sister by the way she acted.  Good thing we didn't get kicked out – or banned just because we asked questions.
The adventures in Iowa will be continued – but for now, why don't you link up and join in the Random Tuesday Thoughts Rebellion?  Everyone is welcome, and don't forget to visit your fellow rebelers so they won't feel lonely with their random thoughts.  I'll be by when I can – and when you least expect it.

.
I'm also participating in Follow Me Back Tuesday – if you are a new Follower, please be sure to leave a link so I can follow you back!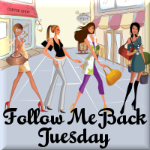 .
Once again I'm hopping aboard this fun friendly train – if you're traveling on the train, be sure to leave your link so I can follow you back!
I'm also joining Hop a Little Tuesday – Blog Hop for Moms: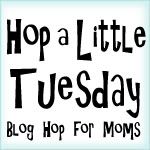 And here's another fun one, Tiggerific Tuesday! Blog Hop…or Bounce!