Sunday marks the first official day of Spring.  Today we're actually going to get unseasonably warm weather, with the temperatures reaching into the low 70's, but next week will be 'normal' spring weather – sunny with some smatterings of rain here and there, and the temperatures not too hot and not too cold.  Which means that a repeat of last year's Spring Awakening will most likely begin to occur.
I thought I'd recycle a post I did last April when Spring was fully upon us, in anticipation for what's to come.
Originally posted April 28, 2010:
Signs of Spring
Plants awakening one by one:
Some in a straight line just for fun:
Buds burst forth:
continued growth:
To turn into an awesome blossom:
Fruit Cocktail flowers are pretty in pink:
The tulip center looks like ink:
The goldfish are hungry you can tell…
the water will soon be clear as a bell:
Spring always marks the return of the frog:
And wet footprints of muddy dogs:
One final sight that you can see
A bubble grill waiting patiently…
Hoping for the spring rain to pass
and feel the warmth of the glowing sun
to provide PN more endless fun:
Which brings me to my question(s) for this week:
What signs of Spring do you have where you live (if any yet)?  What part of Spring are you most looking forward to?
Have a great weekend!

Don't forget to check out my current giveaways:


Mozaik Dinnerware Giveaway
ends 03/21/11 11:59pm EDT
---

Yoplait Fiber One Prize Pack Giveaway
ends 03/22/11 11:59pm EDT
Happy Aloha Friday!
.
In Hawaii, Aloha Friday is the day that we take it easy and look forward to the weekend. So on Fridays let's take it easy on posting, too. Ask a simple question…nothing that requires a lengthy response. It's a great way to make new blogging friends!
Follow Friday 40 and Over
.
There are a lot of fabulous bloggers who are 40, so I'm participating in Follow Friday 40 and Over – please be sure to leave a link to your blog so I can come check out your site and follow you, too!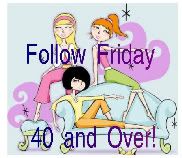 Fun Follow Friday
.
I'm also joining in on "Stalk Hop Friday" hosted by Mrs. Marine and the Tiny Troops, Novel Bloggers, Two Peas in a Pie, and Aspergian Tales! This one is a little different from the usual, instead of just following on Google Friend Connect (GFC), you can pick and choose which way you want to stalk follow blogs. Be sure to leave a link in your comment so I can follow you back!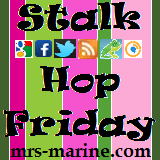 Welcome to
"Stalk Hop Friday"!
Blog hops are a great way to gain more followers! This hop follows in EVERY way: Google Friend Connect, Facebook, Twitter, Feed, Blog Frog, Networked Blogs! "Stalk Me" and I will return the favor!
Thursday Two Questions (on Friday!)
.
Hosted by Self Segacity, It's easy to join Thursday Two Questions Meme. 1) Post your own two questions on your blog, 2) Have a link or badge on your post to Self Sagacity.com
More Friday Follow Fun!