Since my hosting company server's were down yesterday killing my blog for over 12 hours yesterday, I wasn't able to do what I'd planned for today, so instead I threw this together instead:
Thought you could use the warning – or the chuckle. Either way, it worked for me! (grin!)
Hope your 'perfect storm' turns out to be spooktastic!
.Wordless or Wordful or Wordy or Wordish – feel free to link up:
Mister Linky's Magical Widgets — Easy-Linky widget will appear right here!
This preview will disappear when the widget is displayed on your site.
If this widget does not appear,
click here
to display it.
Looky! I made a button if you feel like snagging it and displaying it proudly:
For Wordless Wednesday, be sure to visit Wordless Wednesday for more great Wordless Wednesday Posts.
More Wordless and Wordful fun: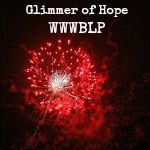 .
.