If I could 'un-friend' Mother Nature, I would.
She's been sending the Pacific Northwest an overabundance of snow, but completely bypassing us here in PA when we should have gotten at least one good snow day by now. Her menopausal hot flashes are still present – we've been having freezing temperatures for days, followed by a balmy warm-up in the 50's (with rain) followed by more freezing weather. It's no wonder Princess Nagger and I have been hardpressed to get rid of our never-ending colds.
And then there's this:
I'm sure you're all wondering why I posted a picture of my Christmas tree, particularly when there's only a week-and-a-half left of January.  Because that, my friends, is still up in my living room.  Of course the wrapped gifts are now unwrapped, but everything is still there – including the rolls of paper to the right.  Plus extra gifts that were received and not yet put away (which makes it look a lot messier than the picture above, but I'm not crazy enough to take a picture of that.)
One of the reasons is because Mother Nature has been belligerent in her Menopausal state.  When I've had some free time that would allow me to tackle the removal of Christmas from the living room, Mother Nature has deemed it to be a rainy day.  No way I'm schlepping the tubs and boxes needed from the shed to the house and back again in the rain.  The dogs contribute enough muddy mess to the floors as it is, I don't need to be an additional factor.
The other reason is I still have gifts under the tree that I still need to wrap and ship to family and friends out West.  Ahem.  Procrastination, much?  So hopefully this weekend I'll get all of the above done, along with the start of two more wine batches.
One can only hope.  Wish me luck.
Which brings me to this week's question(s):

How soon after Christmas do you usually take down your decorations?  What's the longest you've ever procrastinated to take back your living room?
Have a great weekend!
.
Link up if you like – that way I can visit you easily, especially if you're a new follower (just please oh please leave a comment when you do!). You can be participating in any (or none) of the hops listed below – it's a Free-For-All!

Mister Linky's Magical Widgets — Auto-Linky widget will appear right here!
This preview will disappear when the widget is displayed on your site.
For best results, use HTML mode to edit this section of the post.
.
Happy Aloha Friday!
.
Follow Friday 40 and Over
.
There are a lot of fabulous bloggers who are 40, so I'm participating in Follow Friday 40 and Over – please be sure to leave a link to your blog so I can come check out your site and follow you, too!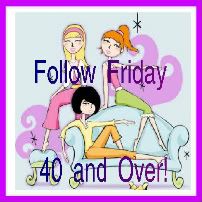 More Friday Follow Fun:
.