When I was growing up, one of my favorite places to shop with my allowance was the 99-cent store.  They had signs emblazoned with "All items 99-Cents All the Time!"  Of course they did have other items on the tippy-top shelves that were more than 99-cents, which made us kids question (and get no answers) about the giant sign specifying "everything".  At least we gave it a good effort trying to convince them to sell us the 'top shelf' items for 99-cents, even if it didn't work.

Over the years, many other stores similar to the 99-cent store started popping up:  Dollar Store, Dollar Tree, Dollar General, to name a few.  My favorite is Family Dollar.  Sure, it's not a "All items 99-cents" store, but it sure has a great variety of items at very reasonable prices when you're on a budget. 
A Family Dollar opened up near us recently, Princess Nagger loves tagging along whenever I do go there, because she always finds cool stuff she'd like me to get for her.  I like it because it's conveniently close, and much better for the 'quick and easy' shopping trips when I can thankfully avoid the alternate (read: Wal*Mart). 
We got an early Christmas present in the form of a $50 Gift Card for Family Dollar from Mom Central.  Since Princess Nagger was such a trooper getting two of her baby teeth pulled (since her persnickety adult teeth decided to grow in behind her baby teeth), I promised she could 'help' me spend the Gift Card.

She put up with the 'boring' part of our little shopping spree, like the necessities we had run out of – garbage bags and ziploc bags, and then it was time to check out the Christmas aisles and see what we might 'need'.  But her favorite was the toy section where she studiously examined everything and picked out a few things to get for herself.  Her favorite of all her affordable loot was the toy hamster:
We picked up a few things (Cars 2) for Little Dude, and she couldn't wait to start playing with her new pet.  She has Zhu Zhu pets, and this one gave them a run for the money.  Right now Family Dollar has hundreds of toys for $5 and $10:

The selection varies from store to store, but all of them have the $5 toys that kids will love – they're Princess Nagger approved.  If you're on a tight budget, you can find everything you need for reasonable prices at Family Dollar – everything from cleaning supplies to toiletries to clothing to household items to food and more.

Which brings me to this weeks question(s):

Do you have a Family Dollar where you live? Where do you shop to save money?
Have a great weekend!
.
Link up if you like – that way I can visit you easily, especially if you're a new follower (just please oh please leave a comment when you do!). You can be participating in any (or none) of the hops listed below – it's a Free-For-All!

Mister Linky's Magical Widgets — Auto-Linky widget will appear right here!
This preview will disappear when the widget is displayed on your site.
For best results, use HTML mode to edit this section of the post.
.
Happy Aloha Friday!
.
In Hawaii, Aloha Friday is the day that we take it easy and look forward to the weekend. So on Fridays let's take it easy on posting, too. Ask a simple question…nothing that requires a lengthy response. It's a great way to make new blogging friends!
Follow Friday 40 and Over
.
There are a lot of fabulous bloggers who are 40, so I'm participating in Follow Friday 40 and Over – please be sure to leave a link to your blog so I can come check out your site and follow you, too!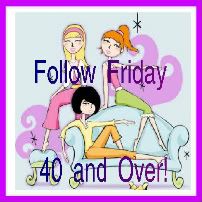 More Friday Follow Fun
.
.
.
Note:  I wrote this review while participating in a blog tour by Mom Central Consulting on behalf of Family Dollar and received a gift card to facilitate my review and a promotional item to thank me for taking the time to participate.   See my Disclosure Policy here.