One week from today we'll all be lamenting our over-indulgence the day before (or not), and quite possibly a number of you will be in crowds like this:
I haven't decided if I'm going to join the masses or not.  I did it a couple of times years ago, but both times swore I'd never do that again – people seem to be extra rude on that day, and I've never gotten lucky to get the things on my list that were on major sale because by the time I made it (politely) through the crowds, the shelves were bare.  It wasn't worth the hassle. 
I have signed up for all the sneak peek emails to determine whether or not anything is worth the trek out amongst the crowds.   It's crazy that a lot of stores are opening on Thanksgiving instead of the usual early morning opening on Friday – there's a lot of uproar because it's not fair those poor people that work at those stores have to interrupt their family time to work. 
Which makes me resistant to wanting to venture out Thanksgiving night, and makes the probability of going Friday morning even less possible of getting the things I'd want as they'll probably all be sold out from the early-early birds.
Now Cyber Monday I'm all over – last year I scored some great items that were exactly what I wanted and needed (plus some gifts for family and friends), and I didn't have to elbow my way through an unruly crowd to get them.  
Which brings me to this weeks question(s):

Will you be venturing out amongst the crowds and shopping on Black Friday? Or will you be taking advantage of online specials from the comfort of your home (like I might end up doing)?
Have a great weekend!
.
Link up if you like – that way I can visit you easily, especially if you're a new follower (just please oh please leave a comment when you do!). You can be participating in any (or none) of the hops listed below – it's a Free-For-All!

Mister Linky's Magical Widgets — Auto-Linky widget will appear right here!
This preview will disappear when the widget is displayed on your site.
For best results, use HTML mode to edit this section of the post.
.
.
In Hawaii,

Aloha

Friday is the day that we take it easy and look forward to the weekend. So on Fridays let's take it easy on posting, too. Ask a simple question…nothing that requires a lengthy response. It's a great way to make new blogging friends!
Follow Friday 40 and Over
.
Follow Friday 40 and Over is Back! There are a lot of fabulous bloggers who are 40, so I'm participating in Follow Friday 40 and Over – please be sure to leave a link to your blog so I can come check out your site and follow you, too!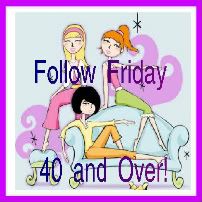 More Friday Follow Fun
.