There are still 6-1/2 weeks until the first trimester ends for Princess Nagger's 3rd grade class (less than 1/3 of the way into the school year).  The pile'o'papers of her schoolwork is already growing at a maniacal rate.  I have two boxes of Kindergarten papers and one (big) box of First Grade papers stashed up in the attic, and one (bigger) box of Second Grade papers out in the shed.
I'm just not sure what should be kept and what should end up in the burn pile.  I have occasionally snuck some of the more boring papers into the burn pile, some of which were snagged back by Princess Nagger as she indignantly exclaimed "You can't throw this away!"  So close.
If I keep up this trend, I'll eventually have stacks'o'papers everywhere, only rivaled by the newspaper piles you see on Hoarders.  I'm not a fan of clutter (hence the relegation to a box which is relegated to the attic or shed).
Which brings me to this weeks question(s):

Where do you draw the line? Do you keep the things that will actually mean something when they get older?  Or toss 'em all?
Have a great weekend!
Link up if you like – that way I can visit you easily, especially if you're a new follower. You can be participating in any (or none) of the hops listed below – it's a Free-For-All! (Just please oh please leave a comment when you do!)

Mister Linky's Magical Widgets — Auto-Linky widget will appear right here!
This preview will disappear when the widget is displayed on your site.
For best results, use HTML mode to edit this section of the post.
.
Happy Aloha Friday!
.
In Hawaii,

Aloha

Friday is the day that we take it easy and look forward to the weekend. So on Fridays let's take it easy on posting, too. Ask a simple question…nothing that requires a lengthy response. It's a great way to make new blogging friends!
Thursday Two Questions (on Friday!)
Hosted by Self Segacity, It's easy to join Thursday Two Questions Meme. 1) Post your own two questions on your blog, 2) Have a link or badge on your post to Self Sagacity.com
Follow Friday 40 and Over
.
Follow Friday 40 and Over is Back! There are a lot of fabulous bloggers who are 40, so I'm participating in Follow Friday 40 and Over – please be sure to leave a link to your blog so I can come check out your site and follow you, too!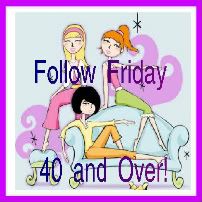 More Friday Follow Fun
.
.
.