Then…
Growing up, we lived in the perfect neighborhood to Trick-or-Treat in.  An idyllic neighborhood full of young families and scads of kids, during a time when neighbors were actually neighborly.  Us kids would get all excited about dressing up and going from house-to-house to see how much candy we could collect (and how much we could sneakily eat before we got back to our own house). 
The four of us would dump our loot out after we got home, sorting through and trading for things we individually liked better, and of course having trouble falling asleep from the major sugar high we experienced from the surreptitiously eaten candy.
Our costumes were always homemade and creative – my mom could use her sewing machine like nobody's business, and whatever we came up with, she was able to create.  As we got older, we had to make our own costumes – I for one enjoyed being able to make something from nothing and actually have it work out (thanks, Mom, for all the sewing techniques I learned from you!) 
As we got older, we'd still dress up (especially if we were going to a Halloween costume party), but the 'magic' of going door-to-door was lessened by the cool factor – or lack thereof.  Instead, we'd dress up and help my parents hand out candy to all the kids knocking on our door. 
We used to keep track of how many people stopped by, I remember one year the count was 500.  Five Hundred.  It's not like our neighborhood was huge, though the surrounding fields were slowly filling up with houses and apartments. And young families with kids.

The subsequent years showed a decline in the number of Halloween visitors – particularly after all the crazy people were poisoning and putting horrible things in the candy.  The count kept dwindling year after year, until suddenly there were no more cute little kids trick-or-treating at our door anymore.  Of course just as we had outgrown the fun, so had all the other kids in the neighborhood and beyond.  There simply weren't any small kids in the area anymore.
Now…
Now it seems that store-bought costumes are the way to go – and I have to admit I was glad Princess Nagger chose to dress up as an Angry Bird so I wouldn't have to spend hours creating a Princess Zelda costume as the original choice was going to be.  But I'll not be getting out of that one next year (though it's quite possible I'll have to come up with a dragon or Velociraptor creation…as long as she gives me plenty of notice and doesn't change her mind 50-million times).
Another difference in the 'now' is we don't happen to live in an idyllic neighborhood conducive to trick-or-treating.  We don't actually live in a neighborhood, just a long busy rural road that is not safe to walk from house-to-house on, and there aren't any small kids (aside from our own) for the entire rural stretch of pavement. 
So we do what any self-respecting parent would do…we drive to an idyllic neighborhood and blend in with the other trick-or-treat crowds so Princess Nagger (and now Little Dude) will get to experience some of the fun we had when we were kids.
It also seems less and less people are actually enthusiastic about handing out candy in even the most idyllic neighborhood – often we'll have to skip houses on an entire block, since every front porch light is eerily dark.  Apparently the 'thing' to do is go trick-or-treat at a strip mall, for the 'safety' factor.  What's interesting here in PA is that each township will decide which night trick-or-treating will happen – they don't all do it on Halloween night, like the 'normal' thing when I was growing up.  Some townships will have their trick-or-treat night a full week before. 
In addition to that, there's a specific time-frame – 6:00pm to 8:00pm.  Not a minute sooner, and not a minute later.  I remember we would go out right after dinner, and stay out until almost 10:00 pm (which was our [later] curfew at the time).  More of that 'safety factor'.  Because the world has gotten much crazier than it used to be.
Which brings me to this weeks question:

How is Halloween different now than it was when you were a kid?
Have a great weekend!
This Halloween comparison Spin Cycle was brought to you part by Jen who, as Sprite's Keeper, will probably have some great comparison stories to tell about Halloween.  Check out the other Spinners – see what kind of Halloween antics they enjoyed as kids or what they're doing now!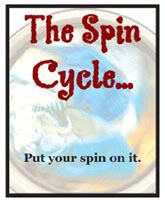 .
I'm multiple-dipping as you can see – link up if you like – that way I can visit you easily, especially if you're a new follower. You can be participating in any (or none) of the hops listed below – it's a Free-For-All!

Mister Linky's Magical Widgets — Auto-Linky widget will appear right here!
This preview will disappear when the widget is displayed on your site.
For best results, use HTML mode to edit this section of the post.
.
Happy Aloha Friday!
.
In Hawaii, Aloha Friday is the day that we take it easy and look forward to the weekend. So on Fridays let's take it easy on posting, too. Ask a simple question…nothing that requires a lengthy response. It's a great way to make new blogging friends!
Follow Friday 40 and Over
.
Follow Friday 40 and Over is Back! There are a lot of fabulous bloggers who are 40, so I'm participating in Follow Friday 40 and Over – please be sure to leave a link to your blog so I can come check out your site and follow you, too!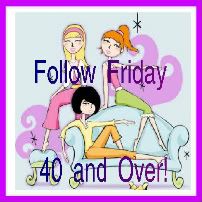 More Friday Follow Fun
.
.
.