Ah, Tuesday!  Tuesday's are not complete without randomness, am I right?  A ginormous Thank You to all my cohorts in crime that are continuing to rock the rebellion with me in randomness – you've been awesome at holding down the fort for me while I've been ensconced in the unbloggable greatness (which is currently in 'hurry-up-and-wait' mode) and while I sort of deserted you with my phoned-in randomness whilst on vacation the past 2+ weeks.  You. Are. Awesome!  And now I'm back to reality (aside from the HUAW mode…get it?) and finally able to give you my undivided attention…and randomness with flourish!  Well, OK, maybe not so much flourish as just plain old randomness.
Keely is still hiatus-ing, and with my vacation brain I've forgotten the count in weeks, but it's been a long time that we're still pressing on with the randomness.  Rebel On!
(Note: Right-click still isn't working on my page, so after you highlight the code, simply CTRL-C to copy, CTRL-V to paste. Email me if you're having trouble)
 So yesterday was my first full day at home after being gone for 17 days, and between loads of laundry (that I decided not to procrastinate on), Comcast having an outage wiping out my internet connection and phone (and making Princess Nagger mad when she was in the middle of watching Phineas and Ferb when the DVR decided to reboot itself), followed by a huge thunderstorm (that finally brought some rain since it's been apparently hot, humid and dry [I know, oxymoron] while we've been gone), I didn't get as caught up online as I had intended to, let alone collect coherent random thoughts for today (another oxymoron, not to mention I'm droning on and need to take a breath).  So please bear with me as I try to think of interesting things to regale you with.
We had a great time on our vacation, it was nice to see my sister and her hubby and one of my nephews for the duration, as well as my parents who drove out from Seattle to spend almost 3 weeks in the exciting state of Iowa.  We did a lot of touristy things, including driving the 90+ minute drive down to LeClaire to visit Antique Archaeology (aka American Pickers – anyone watch that show?) but instead of getting to see anything or anyone, we were greeted with this sign:
Everyone in our group was a bit peeved – after all, they could have posted something on their website forewarning people that they were closed.  There were quite a few tourists who were equally disappointed – and apparently decided staying outside the perimeter wasn't good enough, so some went right up to the building and tried to peek in the windows – which caused Frank to come outside and yell at them to get away from the building.  I resigned myself to just getting this shot:
And this one:
We thought about stopping by there again on Saturday when we were heading home, since we pass the LeClaire exit right before heading across the Mississippi, but hubby was not into it since he was still miffed they didn't post anything on their website about being closed a few days earlier, so we figured we'll just try again next year.  Maybe.
The drive to LeClaire wasn't a total bust, though, since we did visit the Buffalo Bill Museum, and had a great lunch over at Sneaky Pete's across from the museum.  We also make a stop at a location on the Mississippi where lots of pelicans hang out, and I did get a ton of pictures I'll have to share later.  I downloaded 468 pictures from my camera memory card – and that was just the second half of the vacation.  But you'll just have to be patient as I sort through them and decide which ones will get the honor of being shared.
On the way home we had reservations at a motel in Ohio – some of you saw my tweet about the room not being clean – too bad I didn't have my wits about me (who would after driving over 10 hours?) not to mention I was loaded down with my laptop bag, overnight bag, and Princess Nagger necessities or I would have taken a picture of the room to share with you.  Instead I'll have to paint a picture with words.
When we entered, Princess Nagger was going to make a beeline to start jumping on the beds – but as I turned to look, I noticed the beds were unmade, there were towels scattered all over the floor outside the bathroom, and there was one of those giant redneck beer cans sitting on the night table.  That's when it registered to my foggy brain that the room hadn't been touched.  I stopped PN from going near the beds (ewww! was going through my head) and we exited as quickly as we could to make our way back down to the front desk.
The poor girl manning (or would that be womaning?) the front desk looked frazzled, and the people in line ahead of us were rude and obnoxious.  She didn't have any more rooms available with two beds, unless we were to accept a smoking one.  We tentatively agreed, but (nicely) warned her we'd be back if it was disgusting (we stayed in one once that smelled like an ashtray, and the carpets and comforters had various cigarette burns scattered all over – it was gross).
Luckily the room was clean and didn't smell, so we cranked up the air conditioner to cool the room as quickly as possible.  Let's just say that air conditioner needs some serious work.  Luckily we had earplugs, because there was no way I'd be getting any sleep with the air conditioner going "hummmm… squeak squeak… squeal… SCREECH… hummmm… squeak squeak… squeal… SCREECH!" all night long.   At least it did cool the room, albeit noisily.  You can bet we won't be staying there again on our next trip out.
I think that's about enough random that isn't as random as it could be for this week – feel free to be a rebel with me and get your random on! Join in the fun – link up and check out the other randomness going on today!
Before you go, Princess Nagger insists (with a please) that you watch her video and leave a comment for her (and potentially win 2 bags of Sugar Free Ring Pops):
Sugar Free Ring Pops Giveaway
ends 07/18/11 11:59pm EDT
I'm also participating in Follow Me Back Tuesday – if you are a new Follower, please be sure to leave a link so I can follow you back!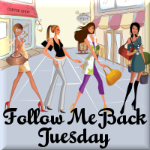 .
Once again I'm hopping aboard this fun friendly train – if you're traveling on the train, be sure to leave your link so I can follow you back!
I'm also joining Hop a Little Tuesday – Blog Hop for Moms: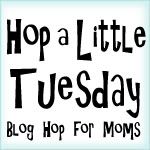 And here's another fun one, Tiggerific Tuesday! Blog Hop…or Bounce!