Thank goodness it's Friday!  Well, OK – almost…this post is going up early for those that want to link up for tomorrow early.  Anyone else have a really long week?  I've been getting quite the workout moving piles'o'stuff and boxes up to the attic trying to get a good chunk of my normal deep spring cleaning done, plus Princess Nagger has decided she wants to take over the guest room since it's bigger than hers.  That works out really well, because the mess she creates in the living room is always hard to keep up on – now she can create her tornado episodes up in her own room and we can close the door if we don't want it to be seen when company comes over.
I'm such a pack-rat – I inherited that trait from my dad, who inherited it from his dad.  One of these days I'll have to face the music and start to whittle down the massive amounts of 'stuff' I now have stashed in the attic.  besides, it would be nice to revert the attic to a nice place to actually use, since it is a finished attic complete with a full bathroom that boasts a wonderful old claw foot tub.  The attic was originally going to be my craft room 9and sanctuary/escape) but I've acquired so much unnecessary stuff that it's been converted into a big storage area – I have my work cut out for me if I want to convert it back into my sanctuary!
Which brings me to this week's question(s):
Are you a pack-rat or a 'keep it simple' person?  How do you keep control of the clutter?
Have a great weekend!
I am honored to join up with Mrs. Marine as co-host for Stalk Hop Friday!  6 ways to link up, yo!
Blog hops are a great way to gain new followers!
Please grab the Button, help make this hop big!
STALK

Follow

Us! Co-Hosted by Mrs. Marine and Stacy!
Then Link-Up 6 ways!
Follow Mrs. Marine & Stacy in every way you choose, leave a comment on each blog to let us know you did so we can Stalk you back! Link-up your Blog Post, Facebook, Twitter, Feed, Blog Frog and Networked Blogs below!
* * * * THE RULES * * * *
Link directly to your Blog post about "Stalk Hop Friday" or Friday Follow! It's a lot easier for others to leave a comment and follow you back if they have a specific post to comment on.

Follow my blog on GFC, then Link directly to your hop/follow/Friday blog post:

Like Stacy's Random Thoughts on Facebook
Link-up Ex: http://www.facebook.com/pages/Stacys-Random-Thoughts/151183688091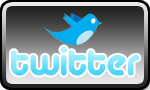 Follow @RandomCoolChick on Twitter
Link-up Ex: http://www.twitter.com/RandomCoolChick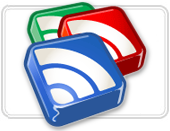 Subscribe to my blog Feed
Link-up Ex: http://feeds.feedburner.com/StacysRandomThoughts

Join my Blog Frog Community
Link-up Ex: http://theblogfrog.com/1334204
Follow on Networked Blogs
Link-up Ex:  http://networkedblogs.com/blog/stacy_uncorked
Thanks for participating!
Don't forget to Hop by and Stalk My Awesome Co-Host Mrs. Marine:

Happy Aloha Friday!
.
In Hawaii, Aloha Friday is the day that we take it easy and look forward to the weekend. So on Fridays let's take it easy on posting, too. Ask a simple question…nothing that requires a lengthy response. It's a great way to make new blogging friends!
Thursday Two Questions (on Friday!)
Hosted by Self Segacity, It's easy to join Thursday Two Questions Meme. 1) Post your own two questions on your blog, 2) Have a link or badge on your post to Self Sagacity.com
Follow Friday 40 and Over
.
There are a lot of fabulous bloggers who are 40, so I'm participating in Follow Friday 40 and Over – please be sure to leave a link to your blog so I can come check out your site and follow you, too!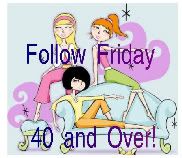 More Friday Follow Fun: