Eleven weeks and the Rebellion goes on!  One of these days, we might have to storm the castle and wrestle Keely to rejoin our troops, but for now, I suppose we'll have to fight the fight without her.  Rebel On!
(Note: Right-click still isn't working on my page, so after you highlight the code, simply CTRL-C to copy. Email me if you're having trouble)
Summer is in full swing here – Mother Nature's having her hot flashes again.  Looks like we might see the temps reach a 'feels like' high of 100 later this week.   Sorry, Seattle peeps – don't mean to rub in our heat event with the cold shoulder Mother Nature's giving you.  We'd be happy to send some fire your way if you'll send us something cool.
I have been a sucky blogger the past week – I'm way behind hopping around and visiting – first there was the thunderstorm incident that wiped out internet connection for a couple of days, now it's the unbloggable event(s) that are so amazingly awesome but I can't say what it is (yet) that has been monopolizing my time.  To top it off, now that Princess Nagger is out of school, my focus has shifted to a nod and an absent-minded "Uh-huh" towards my computer (better than doing an absent minded nod and "Uh-huh" to PN, right?) so bear with me as I readjust my normal schedule to an abnormal one and I'll be better at making my way around the blogosphere.
Princess Nagger has suddenly decided she wants a Cockatiel.  First she wanted an African Grey, since she was reading her Guinness World Book of Pet Records yesterday, and there's some African Grey out there that can use a computer.  She wanted to get one that she can teach English to (as opposed to…?  heh.)  And she wanted to see if she could teach it how to use her computer so she could get it to play Jumpstart with her.   But my aunt used to raise African Greys and she said they aren't really a great 'kid' bird.  But the Cockatiels?  Perfectly suitable for someone like Princess Nagger.  Of course she wants to go out and get one right now, because you know that waiting until after our vacation is forever.  She's pretty much pining over a bird similar to this:
That's it for this week (she said with an absent minded nod and "Uh-huh" to her computer as her daughter takes her attention away with stories about what she'll be naming her future modern day dinosaur…)  Feel free to be a rebel with me and get your random on! Join in the fun – link up!
.
I'm also participating in Follow Me Back Tuesday – if you are a new Follower, please be sure to leave a link so I can follow you back!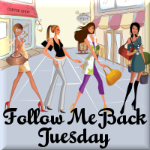 .
Once again I'm hopping aboard this fun friendly train – if you're traveling on the train, be sure to leave your link so I can follow you back!
I'm also joining Hop a Little Tuesday – Blog Hop for Moms: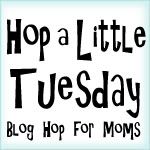 And here's another fun one, Tiggerific Tuesday! Blog Hop…or Bounce!