Once upon a time both hubby and I had 'regular' cell phones.  You know, the kind where you dedicate 2 years of your life to a plan that you couldn't cancel unless you wanted to pay an exorbitant cancellation fee.   Since cell phones are constantly morphing and improving, we've opted to go with the T-Mobile pre-paid plan since we could still have great semi-smart phones, but only pay what we absolutely use.  Not to mention we'd had T-Mobile for the last 8 years or so, and were Gold Members with their prepaid plan.
We're not phone people – land-line or otherwise, and between the two of us I'm the only one who texts, though it's not a regular occurrence (yet).  We didn't need SmartPhones, really, though having one would make my life easier and allow me to be more mobile if I choose to adapt to the Social Networking scheme of things.
Yesterday hubby came home with a new SmartPhone – Samsung's new Captivate.  I was shocked – for all his resistance to cell phones in general and having a more versatile SmartPhone vs. the DumbPhone he's had for the last five years or so, he finally crossed over to the other side and jumped in wholeheartedly.  He wanted me to take a look at it, because if it would work for what I would be using it for, we'd buy another one for me and add me to the monthly plan he also signed up for.
After I picked my jaw off the floor and checked to make sure he wasn't feverish, I checked out the phone.  It's a really cool Android – and has some awesome features.  We've always preferred the Samsung brand of phones in the past, so his selection was an excellent choice.  Now I'm waiting for my phone to arrive so I can play with it and figure out all it's bells and whistles.  I'm still astounded that after dragging his feet for so long, he finally succumbed to the geeky side.  Now to get him on-board with getting an iPad.   I'm hoping it'll just be a matter of time.
Which brings me to this week's question(s):
Do have a SmartPhone, DumbPhone, Semi-SmartPhone? How do you use it – just calls, texting, gaming, apps, what?
Have a great weekend!

Link up if you like – that way I can visit you easily, especially if you're a new follower.  You can be participating in any (or none) of the hops listed below – it's a Free-For-All!

Just a reminder – next Friday is Earth Day – come check out what fun plans Princess Nagger and I have for Be Kind To Earth Day!
.
Happy Aloha Friday!
.
In Hawaii, Aloha Friday is the day that we take it easy and look forward to the weekend. So on Fridays let's take it easy on posting, too. Ask a simple question…nothing that requires a lengthy response. It's a great way to make new blogging friends!
Follow Friday 40 and Over
.
There are a lot of fabulous bloggers who are 40, so I'm participating in Follow Friday 40 and Over – please be sure to leave a link to your blog so I can come check out your site and follow you, too!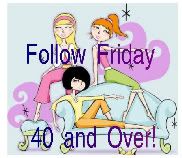 Fun Follow Friday
.
I'm also joining in on "stalk hop friday" hosted by Mrs. Marine and the Tiny Troops, and Novel Bloggers!  This one is a little different from the usual, instead of just following on Google Friend Connect (gfc), you can pick and choose which way you want to stalk follow blogs. Be sure to leave a link in your comment so I can follow you back!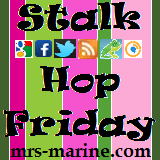 Welcome to
"Stalk Hop Friday"!
Blog hops are a great way to gain more followers! This hop follows in EVERY way: Google Friend Connect, Facebook, Twitter, Feed, Blog Frog, Networked Blogs! "Stalk Me" and I will return the favor!
Thursday Two Questions (on Friday!)
.
Hosted by Self Segacity, It's easy to join Thursday Two Questions Meme. 1) Post your own two questions on your blog, 2) Have a link or badge on your post to Self Sagacity.com
More Friday Follow Fun!