Happy April Fool's Day! Today is a day that will be filled with pranks and all sorts of fun shenanigans.   Princess Nagger is all about playing pranks – especially on dada.  Last year I encouraged her to do simple non-destructive things like put a piece of clear tape over the light of hubby's wireless mouse – it took him quite a while to figure out why his mouse wasn't working.  She also put a whoopee cushion under his usual spot on the couch – when he sat down, she exclaimed:  "Nice one!!"
Short and sweet, my question(s) for this week:
Do you play April Fools Day Pranks on anyone? What's your favorite prank?
Have a great weekend!

I am honored to be featured this week for Feed Me Friday at Oh So Savvy Mom!  C'mon, grab the button and join the fun!
Happy Aloha Friday!
.
In Hawaii, Aloha Friday is the day that we take it easy and look forward to the weekend. So on Fridays let's take it

easy

on posting, too. Ask a simple question…nothing that requires a lengthy response. It's a great way to make new blogging friends!
.
There are a lot of fabulous bloggers who are 40, so I'm participating in Follow Friday 40 and Over – please be sure to leave a link to your blog so I can come check out your site and follow you, too!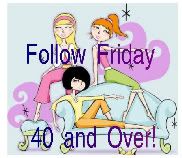 .
I'm also joining in on "Stalk Hop Friday" hosted by Mrs. Marine and the Tiny Troops, Novel Bloggers, Two Peas in a Pie, and Aspergian Tales! This one is a little different from the usual, instead of just following on Google Friend Connect (GFC), you can pick and choose which way you want to stalk follow blogs. Be sure to leave a link in your comment so I can follow you back!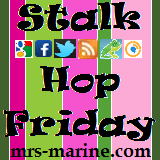 Welcome to
"Stalk Hop Friday"!
Blog hops are a great way to gain more followers! This hop follows in EVERY way: Google Friend Connect, Facebook, Twitter, Feed, Blog Frog, Networked Blogs! "Stalk Me" and I will return the favor!
Thursday Two Questions (on Friday!)
.
Hosted by Self Segacity, It's easy to join Thursday Two Questions Meme. 1) Post your own two questions on your blog, 2) Have a link or badge on your post to Self Sagacity.com
More Friday Follow Fun!