Mother Nature decided to open the flood gates yesterday, sending us a deluge of rain.  During a 'normal' year, that would have calculated into lots of snow, since February and March are typically the snowiest months for our area.  Except for this year.  We were shorted by Mother Nature on the snow levels this year, and she decided to wrap things up with a major downpour that included flood warnings issued across the entire state.  I've been keeping an eagle eye on our basement, since it tends to invite excessive water into its depths, hopefully to be unceremoniously kicked out by the sump pump.
We've learned (the hard way) that sometimes the sump pump will decide to give up and stop working, which means a watery party going on in the basement – not a fun party for me.  Especially since I keep all my wine in the basement, being that it used to be the root cellar back in the day, and keeps the wine at the necessary cooler temperatures.  I have all pertinent items stacked on pallets to keep them off the floor, but if the sump pump gives up the ghost, the water doesn't limit itself to the few inches below those pallets.
Along with keeping an eagle eye on the basement, we have to deal with things like this:
Mud puddles.  Which then create these:
Rolex (on the right) is like a little kid that loves to run through and jump in any and all mud puddles.  Travis, on the other hand, is less apt to horse around in the mud.  He has to be coaxed out into the rain to do his business to begin with.  At the rate we're going as we make that fast approach towards 'April Showers', we'll be working overtime with doggy baths.
Growing up in the Seattle area, rain is a common denominator.  Though it's really a myth that it rains there all the time, it just rains there when it's snowing elsewhere.  Except they got the snow we usually get this past winter, we got their rain.   I don't mind rain, as long as it doesn't last for days, and leaves my wine alone.  My question for you this week is:
How's the weather in your area? Do you like rain?
Have a great weekend!

Like pizza? Check out my giveaway:

Dr. Oetker's Pizza Prize Pack Giveaway
ends 03/15/11 11:59pm EDT
Happy Aloha Friday!
.
In Hawaii, Aloha Friday is the day that we take it easy and look forward to the weekend. So on Fridays let's take it easy on posting, too. Ask a simple question…nothing that requires a lengthy response. It's a great way to make new blogging friends!
Follow Friday 40 and Over
.
There are a lot of fabulous bloggers who are 40, so I'm participating in Follow Friday 40 and Over – please be sure to leave a link to your blog so I can come check out your site and follow you, too!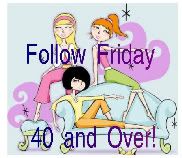 Fun Follow Friday
.
I'm also joining in on 220;Stalk Hop Friday221; hosted by Mrs. Marine and the Tiny Troops, Novel Bloggers, Two Peas in a Pie, and Aspergian Tales! This one is a little different from the usual, instead of just following on Google Friend Connect (GFC), you can pick and choose which way you want to stalk follow blogs. Be sure to leave a link in your comment so I can follow you back!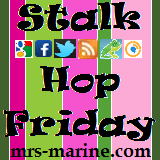 Blog hops are a great way to gain more followers! This hop follows in EVERY way: Google Friend Connect, Facebook, Twitter, Feed, Blog Frog, Networked Blogs! "Stalk Me" and I will return the favor!
More Friday Follow Fun!