Happy Aloha Friday!
In Hawaii, Aloha Friday is the day that we take it easy and look forward to the weekend. So on Fridays let's take it easy on posting, too. Ask a simple question…nothing that requires a lengthy response. It's a great way to make new blogging friends!
BH&K (Before Hubby and Kids) I used to have a ritual every Sunday night where I would have candles lit throughout my apartment, make myself a nice dinner followed by a nice hot bubble bath complete with candles, wine and a good book.  It was the perfect way to wrap up a normally hectic weekend, and get some nice relaxation in before my hectic work week started.
Once I got married, I still did the whole candlelit dinner mode with the hubby as a weekly thing, and every so often I'd relish in a nice hot bath with wine and a good book.  Then along came Princess Nagger, and the weekly routine became a distant memory.   Every so often I'll have the opportunity for a 'Calgon take me away' moment, but not without constant interruptions – usually the norm for being a mom.
Now my 'relaxing moments' tend to be early morning when all is quiet, Princess Nagger is still sleeping and I'm enjoying my first cup of coffee.  But it's definitely not the same, especially when followed by the hustle and bustle of the morning routine of making sure Princess Nagger gets a good breakfast, her backpack is ready for the mad dash out the door, her teeth and hair brushed.  Usually I have about 15-30 minutes of 'relaxation' in the morning before that chaos ensues.
Which brings me to my question for the week:
Do you make time to relax, and if so what things do you do?
I think it's time to bring back my Sunday night bubble bath routine.  I'm pretty sure Princess Nagger and the hubby can do without me for an hour or so, don't you?
Have a great weekend!

.
Follow Friday 40 and Over
.
There are a lot of fabulous bloggers who are 40, so I'm participating in Follow Friday 40 and Over – please be sure to leave a link to your blog so I can come check out your site and follow you, too!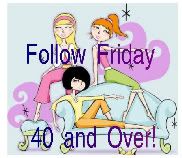 Fun Follow Friday
.
I'm also playing along with Fun Follow Friday hosted by Simply Stacie and My Wee View. The goal of this hop is to get new Google Friend Connect Followers for your blog and be introduced to new blogs to follow. Be sure to leave a link when you follow so I can follow you back! Have a great weekend!
I'm also joining in on "Stalk Hop Friday" hosted by Mrs. Marine and the Tiny Troops, Novel Bloggers, Two Peas in a Pie, and Aspergian Tales! This one is a little different from the usual, instead of just following on Google Friend Connect (GFC), you can pick and choose which way you want to stalk follow blogs. Be sure to leave a link in your comment so I can follow you back!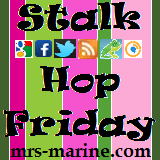 Welcome to
"Stalk Hop Friday"!
Blog hops are a great way to gain more followers! This hop follows in EVERY way: Google Friend Connect, Facebook, Twitter, Feed, Blog Frog, Networked Blogs! "Stalk Me" and I will return the favor!